Real ledgestone veneer. A client in the Hayward area gave her home a face lift by adding ledgestone veneer.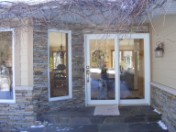 Concrete stairway at the First Congregational Church on Main Street in Hayward. This stairway was formed out of split face concrete blocks and then concrete was poured to create the steps.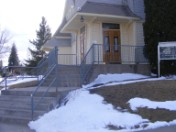 St. Croix - Timber Blend Cultured Stone. Can be seen in person at Hardware Hank in Hayward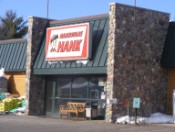 Dressed Fieldstone - Chardonnay Cultured Stone. This was a project done for Northland Recreational Homes in Hayward.